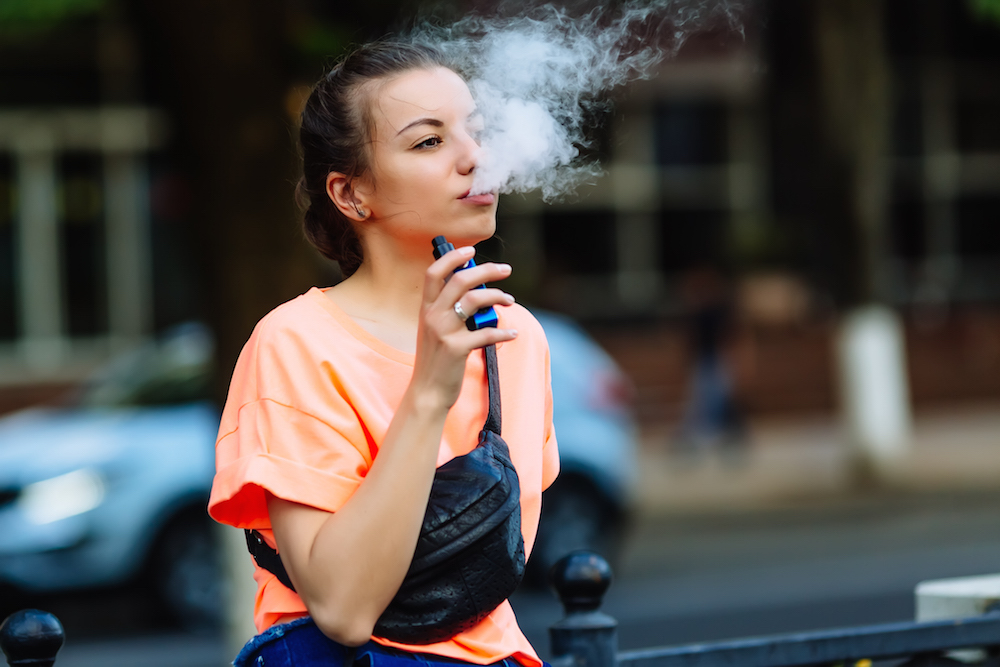 The FDA and Federal Trade Commission warned four companies they failed to adhere to advertising requirements on flavored e-liquids.
Four letters were sent from the U.S. Food and Drug Administration and the Federal Trade Commission (FTC) to companies that manufacture, advertise and offer for sale a variety of flavored e-liquids. The letters were specifically sent after the FDA and FTC were made aware of violations related to social media posts to Solace Technologies LLC (doing business as Solace Vapor), Hype City Vapors LLC, Humble Juice Co. and Artist Liquids Laboratories (doing business as Artist Liquid Labs).
"Years of progress to combat youth use of tobacco is now threatened by an epidemic of e-cigarette use by kids, and unfortunately research shows many youth are mistaken or unaware of the risks and the presence of nicotine in e-cigarettes. That's why it's critical we ensure manufacturers, retailers and others are including the required health warning about nicotine's addictive properties on packages and advertisements – especially on social media platforms popular with kids," said Acting FDA Commissioner Ned Sharpless. "Under my leadership, the FDA will continue to tackle the troubling epidemic of e-cigarette use among kids. This includes limiting youth access to, and appeal of, flavored tobacco products like e-cigarettes and cigars, taking action against manufacturers and retailers who illegally market these products or sell them to minors, and educating youth about the dangers of e-cigarettes and other tobacco products. We cannot and will not risk a generation of youth to a lifetime of nicotine addiction. We appreciate the FTC joining us on these and other actions to protect youth from the dangers of nicotine and tobacco products."
The companies failed to include a warning stating that the products include nicotine and that nicotine is an addictive chemical.
"These letters are a reminder that companies who use social media influencers to promote their products must comply with all applicable advertising requirements," said Andrew Smith, director of the FTC's Bureau of Consumer Protection. "Moreover, ads must disclose material health or safety risks – in this case, the fact that nicotine is highly addictive."