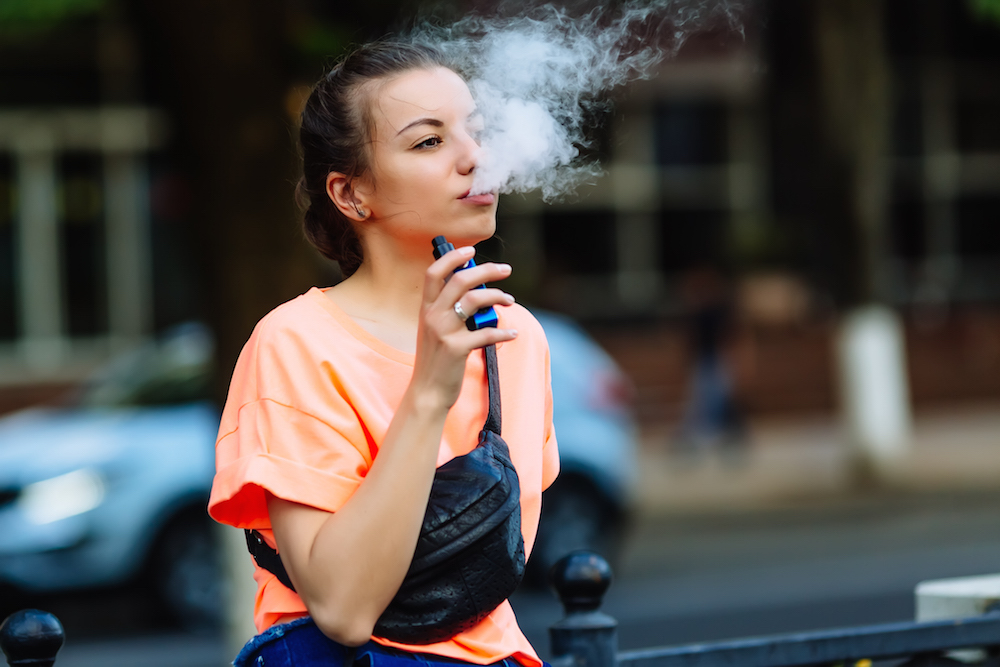 Recent studies have shown that the number of Americans who believe that vaping is less dangerous than smoking cigarettes has dropped, causing concerns throughout the vaping industry.
One study, conducted by the Journal of the American Medical Association, asked, "How do US adults perceive the harm of electronic cigarettes (e-cigarettes) relative to combustible cigarettes, and how has their perception changed over time?"
"In 2 nationally representative multiyear cross-sectional surveys of US adults, the proportion who perceived e-cigarettes to be as harmful as or more harmful than cigarettes increased substantially from 2012 to 2017," the findings stated.
The study concluded that there was a need for "accurate communication of the risk of e-cigarettes to the public is urgent and should clearly differentiate the absolute from the relative harm of e-cigarettes."
In an interview with Tobacco Newswire, president of the American Vaping Association, Gregory Conley, shared his thoughts.
"It is a tragedy that an increasing number of Americans now inaccurately believe that vaping is just as dangerous as smoking cigarettes," said Conley. "The scaremongering by public health activists and researchers, as well as members of the media who gleefully produce one-sided stories where only those with anti-vaping positions are interviewed, has helped create these deadly misconceptions.
"These changes have created a much tougher task for the vaping industry to market themselves as the less dangerous alternative. Convincing adult smokers to switch entirely to vaping becomes much more difficult in a climate where a vaper's friends and family are warning them of the supposed dangers of vaping products," said Conley.
When it comes to any tobacco related product it is politics as usual, according to Conley. "A small but growing number of public health professionals are recognizing that the truth is not being told about vaping, but they are being shouted down by well-funded organizations with powerful connections in Washington," he claims. "The Royal College of Physicians, Public Health England, Cancer Research UK, and other respected organizations have estimated vaping to be at least 95 percent less harmful than smoking."
However, not all pundits believe that one form of tobacco is less dangerous than the other, but rather the lesser of two evils. "The narrative that e-cigarette companies have been pushing since 2009 that these are a safer alternative, that they may help you quit, has been in the Big Tobacco playbook going back to the 1950s," said Erika Sward, assistant vice president for national advocacy at the American Lung Association in a recent reason.com article. "There is no safe tobacco product, including e-cigarettes."