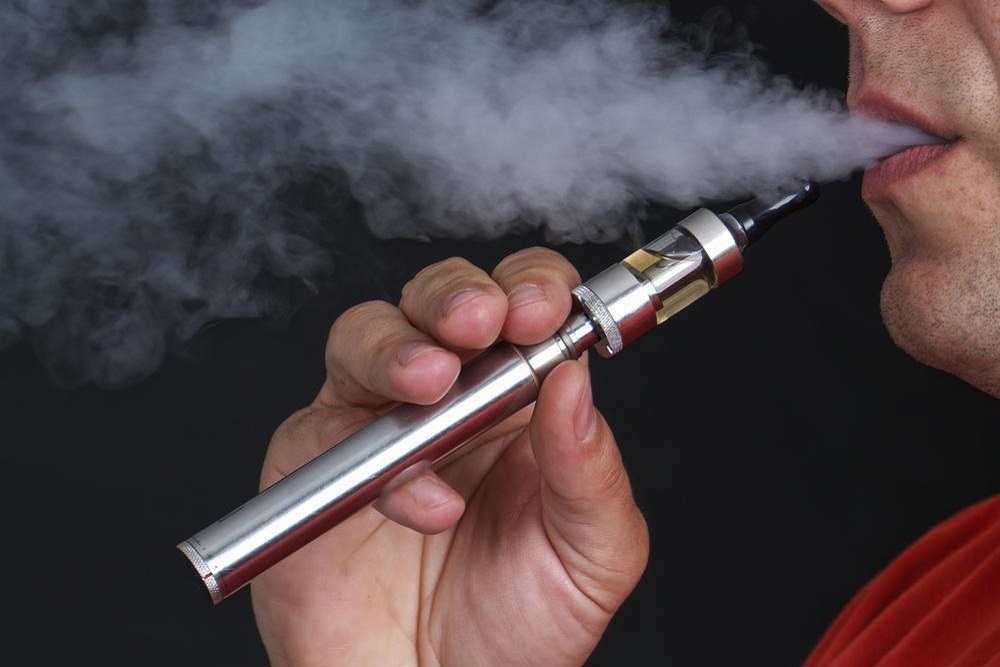 In response to Chicago mayor Rahm Emanuel's pursuit of lawsuits against tobacco and e-cigarette businesses, former executive director of Illinois Lawsuit Abuse Watch Travis Akin suggested that more individual and parental responsibility, not lawsuits against the source of the products, is a better solution to the growing popularity of vaping among young people.
"One of the most fundamental things about a free society is individual governance," Akin said.
In one of the last major policy pushes of his term as mayor of Chicago, Emanuel and his administration have gone after businesses who they claim market and sell tobacco products — a term that has come to include electronic cigarettes and vaping liquids — to the city's children.

Travis Akin, former executive director of Illinois Lawsuit Abuse Watch
The city recently settled with two online sellers of vaping products and is suing more. It also requested that 33 manufacturers of vaping products share documents related to their marketing strategies, as the city believes they are designed to appeal to children.
While E-cigarettes are touted by those who sell them as a safer product than combustible cigarettes that can be used to wean adult smokers off tobacco, Emanuel says that claim is disingenuous.
"You don't name products after Fruit Loops and Jolly Ranchers … if your intention is to (get people to) quit smoking," he was quoted by WTTW. "(Big Tobacco's) entire intention is to hook teenage kids on these products … and to make them lifelong users of their products."
However, Akin doesn't see these marketing strategies as direct appeals to children.
"We live in a world now where adult vitamins come in the form of gummies, which is a children's snack," he told Tobacco Newswire in a telephone interview. "I've seen pictures in catalogues of adult onesies that people are wearing.
"So there's this notion that just because you have something that also appeals to kids, you're somehow marketing that to children. That's just on its face ridiculous."
Nobody is putting a gun to someone's head to force them to smoke, Akin said. That doesn't mean he is letting store owners off the hook.
"We have laws, we have rules, we have regulations when we sell certain types of products," Akin said. "You have to be vigilant and responsible to make sure as a business owner that you're not selling products to minors.
"If kids are getting hold of this, if shop owners are looking the other way, they deserve whatever punishment society deems fit," Akin said.
The lawsuits, however, are a misplaced attempt to affix the blame squarely where it does not belong, Akin said.