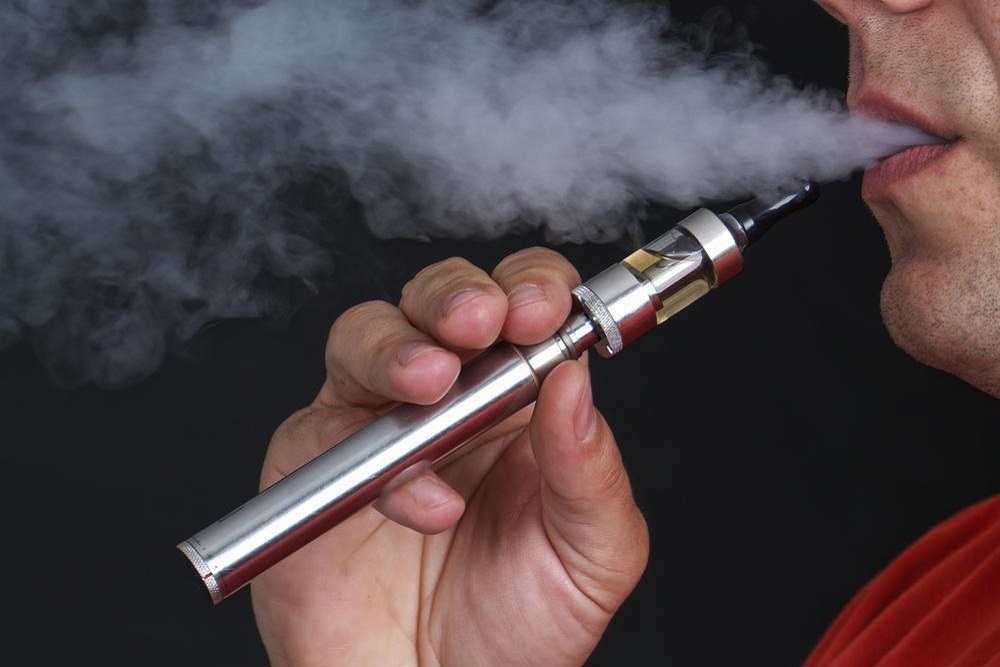 A study by JUUL published in the Harm Reduction Journal showed that almost half of adult smokers who started using JUUL products abstained from smoking traditional cigarettes for up to a month, according to a press release issued by the company.
JUULs are a form of electronic cigarette that delivers nicotine when a smoker inhales vapor contained in a one-time-use cartridge. Vapors can be flavored like traditional tobacco products, but they also come in fruit- and vegetable-flavored versions.
According to the release, the study, which was funded by San Francisco-based company, followed the behavior of more than 15,000 smokers over age 21 who had purchased a JUUL "starter kit" — i.e., first began using the e-cigarettes — in the seven days prior to the beginning of the study. They were followed up three months later.
Published results of the study, the company release said, showed that almost half of those who participated has completely abstained — taken not even a puff — from smoking any "combustible cigarettes" for 30 days after using its product.
It also found that participants who JUULed tobacco-flavored products were less successful at abstaining than those who inhaled mango, cucumber, mint and other nontraditional flavors. Researchers will continue to follow-up with participants after six and 12 months.
"Although additional follow-up research is needed, flavored JUULpods have been shown to have a significant impact in getting smokers to switch and ultimately abstain from cigarettes over a period of time," Neil McKeganey, director of the Center for Substance Use Research in Glasgow, Scotland, was quoted as saying in the press release.
JUUL labs says its products are aimed at reducing the smoking of cigarettes by adults who are over the age of 21. The company says its supports the Tobacco 21 initiative, a wide-ranging campaign to raise the smoking age, including the legal age to purchase vaping products, to 21.