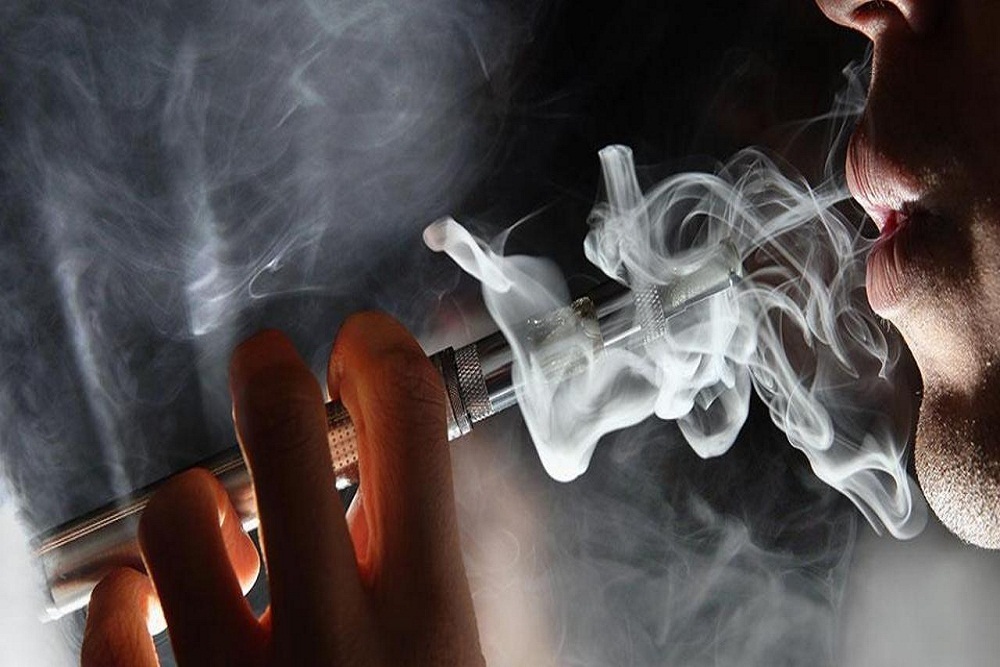 Vaping — the act of inhaling vapors, usually through an electronic cigarette, created by heating an "e-liquid" — is touted by e-cigarette manufacturers as safer than inhaling tobacco and a way to help cigarette smokers to quit. According to a press release issued by U.S. Rep. Diana DeGette (D-Colo.), if her new law passes, they're going to have to prove that or stop producing flavored vaping liquids.
DeGette introduced the SAFE Kids Act, which would give the manufacturers of flavored e-liquids a year to prove that their products actually help adult smokers to quit, do not entice teenagers to start using tobacco products, and do not cause any harm to the person vaping.
According to research cited in the release, that is going to be a tall order. E-liquids that are designed to taste like bubble gum, colas and candy "play a key role in causing kids to start and continue using tobacco, and flavors have fueled the skyrocketing e-cigarette epidemic that is addicting a new generation," Matthew Myers, president of the Campaign for Tobacco-Free Kids, is quoted as saying in the release.
Critics charge that the flavored products are created specifically to introduce children to smoking products: DeGette's press release quotes the Centers for Disease Control and Prevention statistic that while teen use of tobacco dropped dramatically in this decade, more than 10 times as many teenagers were vaping in 2015 than a mere four years before. Additionally, according to the release, a Dartmouth University study found that vaping is a gateway to cigarette smoking for 81 young people for each single adult who successfully uses e-cigarettes to quit.
Also according to the release, 12 percent of the nation's teenagers now use e-cigarettes, as opposed to 3 percent of adults.
DeGette's bill, HR 1498, is, according to the release, endorsed by the Campaign for Tobacco-Free Kids, the American Academy of Pediatrics, the American Cancer Society Cancer Action Network, the American Lung Association, the American Heart Association, the Lung Cancer Alliance, the National Association of Secondary School Principals, the Respiratory Health Association and Children's Hospital Colorado.
U.S. Sen. Richard Durbin (D-Ill.) introduced a companion bill in the Senate.