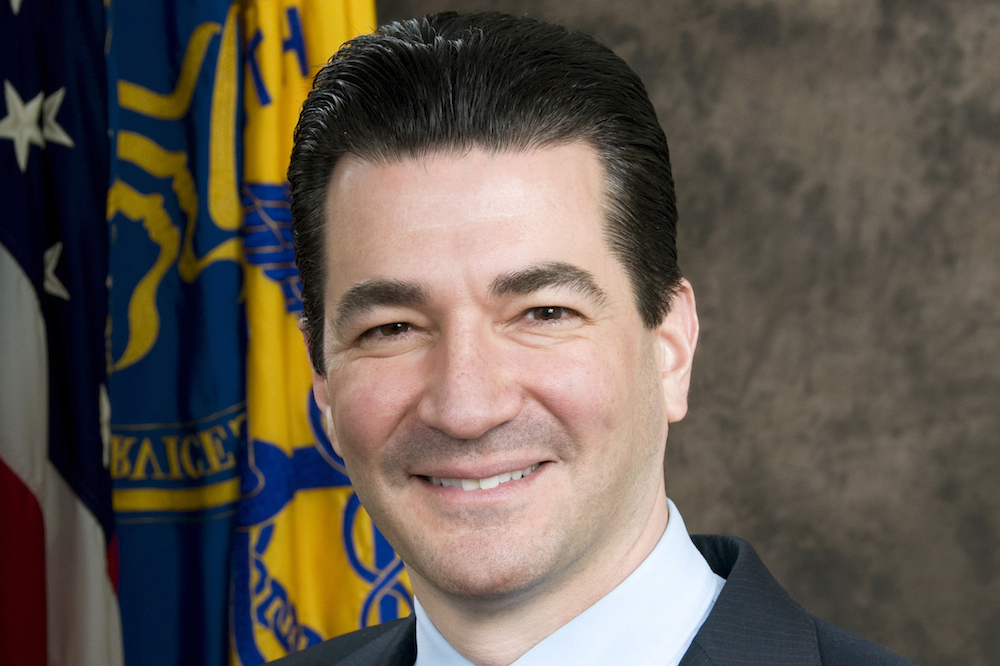 Scott Gottlieb
Food and Drug Administration (FDA) commissioner Scott Gottlieb announced his planned resignation last week and will step down next month, leaving stakeholders concerned about the future.
The 46-year-old physician, who noted that he wants to spend more time with his family, will step down after two years of serving under President Donald Trump, formerly being one of his advisers.
"All of us at HHS are proud of the remarkable work Commissioner Gottlieb has done at the FDA," the Health and Human Services (HHS) released in a statement by HHS secretary Alex Azar. "He has been an exemplary public health leader, aggressive advocate for American patients, and passionate promoter of innovation. I will personally miss working with Scott on the important goals we share, and I know that is true for so many other members of the HHS family."
Gottlieb cracked down on both the drug and tobacco industries, among a long line of accomplishments, and many wonder if his successor will do the same—leaving some concerned for what the future may hold.

Norman Sharpless
Industry stakeholders will likely be forced to adjust and reposition themselves on the fly in order to keep their momentum going. One already notable hit has been the rise in stock prices for big name tobacco companies since Gottlieb's announcement.
Experts say that Gottlieb's active tenure along with his transparency set the bar high and it may be tough to replace.
"This is a guy who has gotten far and away the highest job marks of any commissioner I have seen, particularly when you consider that he has gotten respect across the board, which is unusual," praised Jim Shehan, senior counsel with Lowenstein Sandler and chair of the firm's FDA regulatory practice. "That's quite a list for a two-year tenure."
National Cancer Institute Director Norman "Ned" Sharpless was announced as acting commissioner of the FDA, secretary Azar said Tuesday.
52-year-old Sharpless was the former Professor of Medicine and Genetics Chair Director of University of North Carolina UNC Lineberger Comprehensive Cancer Center and is a highly distinguished professor in cancer research.
Gottlieb tweeted, "I'm delighted by the announcement from @SecAzar that @NCIDirector will serve as acting commissioner of #FDA. Ned is a friend to FDA, a great public health champion, a dedicated physician, and will be warmly welcomed into his new role. FDA will benefit greatly from his leadership."
Azar's message remains steady, stating, "We are going to be carrying forward Dr. Gottlieb's vision. His agenda is my agenda. My agenda is his agenda."